An overview
Microsoft Azure is one of the most powerful commercial cloud infrastructures to ever exist. Used by 80% of Fortune 500 companies, it is powered by an extensive global network of data centers and enables enterprises to design, test, deploy, and manage their services and applications, anywhere. It allows you to add cloud technology to your current infrastructure through its platform as a service (PaaS) model or adopt cloud for all your computing needs via its Infrastructure as a Service (IaaS) model. Either way you get secure, reliable, and fast access to your cloud-hosted data, backed up by Microsoft's infallible architecture.
Today, the cloud is revamping the way business is conducted by providing businesses trouble-free digital IT Services. As a matter of fact, over 77% of businesses today have migrated at least some portion of their IT infrastructure to the cloud. Albeit, there might be many cloud platforms available today, Microsoft Azure remains one of the most popular and noted ones.
Azure is a public cloud computing platform that enables you to access and monitor cloud services and resources offered by Microsoft. These services can include servers, storage, networking, analytics, cognitive services, and databases among many others. Azure provides resources for businesses of all kinds and sizes to be able to run their computing operations virtually. Azure's cloud computing services are divided into 4 types of different models, namely: infrastructure as a service (IaaS), platform as a service (PaaS), software as a service (SaaS), and serverless. Among all cloud platforms, Azure also boasts the highest number of data centers spread across the world.
A recent survey found Azure to be the most-used public cloud platform. As per the 28% of survey respondents, it was ranked as the one most likely to be purchased or renewed. With results like these, it's no wonder that businesses have continued to show a vested interest in it.
Our Services
We, at Neural Networks, a Microsoft Gold Certified Partner are equipped with the right tools and capable professionals who make your migration to the cloud seamless and hassle-free. As one of the leading service providers in the market, our engineers can help you to architect the right solutions on the Azure platform.  
What we do
What we do
Preliminary Analysis We begin with a thorough assessment of your needs and customize our strategy accordingly. We also evaluate and assess the services offered by the cloud provider in the context of your business requirements.
Planning
Planning
We base our deployment plan on the insights derived from the appraisal of your IT needs. Our strategies are designed in consultation with the best of polished professionals in the field.
Deployment
Deployment
Our experienced cloud experts make sure your data is migrated to the cloud as smoothly as possible, with zero errors. To make sure of a seamless transfer, we also first run a proof of concept exercise.
Maintenance/Optimization/Security
Maintenance/Optimization/Security
Our round-the-clock cloud maintenance, optimization, and security services ensure a safe and agile environment for your IT assets.
Features of Azure
Azure is equipped with so many impressive features that it would be nearly impossible to read through all of them in detail in one sitting. Here are some of the most popular ones among most businesses.
Virtual Machines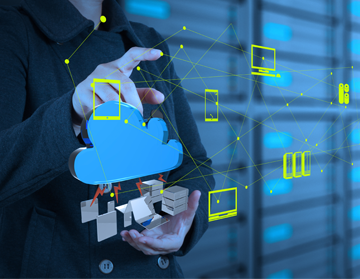 Virtual Machines
This service allows you to quickly build virtual machines or in other words software-based or "virtual" versions of a computer with Linux or Windows. Different types of VMs offered by Azure include general-purpose VMs, compute-optimized VMs, burstable VMs, and memory-optimized VMs. VMs can be used for building and deploying apps to the cloud, trying out new Applications or run test systems, or creating any compute environments.
Microsoft had provided another option for optimising the cost for virtual machined by creating the reserved instances (RI) . The Azure RI can provide 30% to 80 % savings compared to the Pay as you Go model. Here customers will have the option to pay monthly as well as yearly payment option.
Windows 365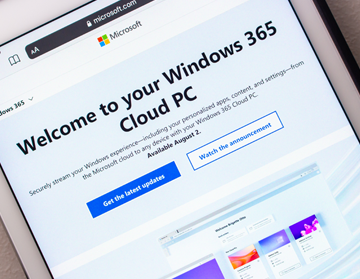 Windows 365
Windows 365 is a new service from Microsoft that allows business customers to create cloud PC's. These cloud-based PC's can be accessed from anywhere anytime. The same feature was available earlier also through virtualisation and remote access software, but this is available as a service. All Windows 10 and Windows 11 devices will be compatible, and the remote session can be streamed to devices running on MacOS, iPad OS, Linux and Android. It is very simple, just signing into the Cloud PC Website through all modern browsers and start using the subscription. In today's Hybrid scenario, the user can shift from the official Windows Desktop/ Laptop to their personal laptop for work from home scenario. Windows 365 can do this smooth transition on the fly. On Windows 365 portal, you can also get access to Microsoft 365 apps like Word, Excel, PowerPoint, Outlook, Microsoft Teams, Adobe Reader, the Edge browser, and Microsoft Defender antivirus software.
Disaster Recovery
Disaster Recovery
Business continuity is a key priority for any business. Outages caused by natural events or operational failures can quickly result in financial catastrophes. But with Microsoft Azure Site Recovery (ASR) – DRaaS and Azure Backup – BaaS tools you never have to worry about data loss. With ASR in times of outages, all you would need to do is log in to your secondary cloud location and continue work on your replicated workloads from there.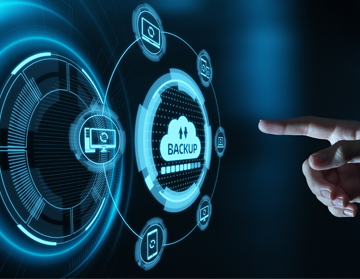 Windows Virtual Desktop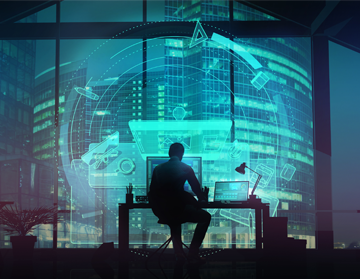 Windows Virtual Desktop
WVD is an Azure service the brings the most cost-effective cloud-based virtual desktop solution. It combined with appropriate licenses, services, and resources, delivers a complete virtualized multi-user Windows 10. WVD includes centralized management and monitoring; system administrators can quickly deploy and manage desktops, apps, and Windows servers in the Azure Cloud.
Azure App Service
Azure App Service
Azure App Service is a fully managed (PaaS) web hosting service for building web apps, mobile back ends and RESTful APIs. You can develop in your favourite languages like .NET, Java, Ruby, Node.js, PHP, or Python. Applications run and scale with ease on both Windows and Linux-based environments.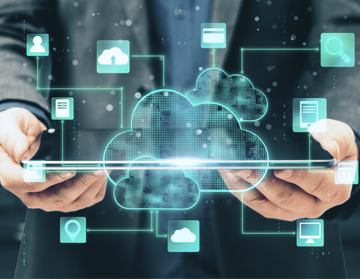 Benefits of Azure
Smooth workload migration
On-demand Scalability
Multilayered Data Security
High Availability
Cost-effective Subscription Plans
Advanced Development Tools and Compliance Features
Variety of Virtual machines
Offer ready-made or custom solutions.
Less expensive for Windows Server and SQL Server.