Cloud Computing is a revolutionary solution for the efficient and efficacious management of extensive datasets. Cloud adoption is attaining great momentum as businesses believe that, this will take them ahead of the competition.
By transferring your data to well- known clouds, you can eliminate the need for large IT infrastructures required to compute and store them. These IT infrastructures can be incredibly expensive and require regular maintenance. The Reduced total cost of ownership and lesser hardware to manage are a few leading handlers of Cloud motion.
Owing to the faster scalability, easier availability, and global access of data it allows, Cloud Computing is gradually emerging as a valuable technology solution for businesses. With the cloud, you also get to keep your sensitive information off-site and more secure. According to a recent survey, 94% of the businesses say they witnessed an improvement in productivity and security after transferring to the cloud.
We, at Neural Networks, specialized in providing industry-leading and best-in-class Cloud Computing Services to businesses of all kinds. Backed by a team of highly qualified computing experts we ensure you a seamless and hassle-free migration of data from physical storage and compute hardware to the cloud. Our services enable businesses to reduce their Capex by minimizing IT redundancies, enhancing productivity and innovation, lowering costs, and optimizing resource utilization. To accomplish these objectives, we had partnered with the world's best cloud solution providers, Microsoft Azure and Amazon Web Services.
We help organizations get better returns on their investments by allowing them faster availability of data which in turn enables them to quickly adapt to the changing dynamics of today's business scenarios. With Neural Networks you can rest assured of on-time and on-budget delivery of various on-demand computing services, Data storage, Application Migrations, High compute power and many more on a pay-as-you-go basis.
Leveraging on our extensive experience and deep cloud understanding, we advise you on the right Cloud approach, platform assortment, designing strong Cloud architecture considering the key business aspects like scale, security, and manageability. Along with our client-centric approach we offer tailored solutions and services that help enterprises accomplish their goals. Our cloud computing services are carefully designed to accelerate your business growth and provide you with a faster time to market with complete security, availability, and flexibility.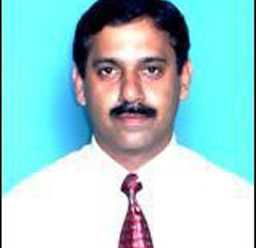 CIO LAKESHORE HOSPITAL & RESEARCH CENTRE LIMITED Kochi
"The satisfaction in Data Centre service  that I have received from Neural Networks  has far exceeded my expectations on numerous occasions. Their quick, professional service makes it a pleasure to work with them. Their technicians and engineers have the uncommon skill of listening carefully to the problem presented. The engineers at Neural understand IT business emergencies and respond appropriately with engineers whose skills are appropriate for the task at hand. I look forward to working with them on many more projects in the future."
Chandrasekhar V
CIO LAKESHORE HOSPITAL & RESEARCH CENTRE LIMITED Kochi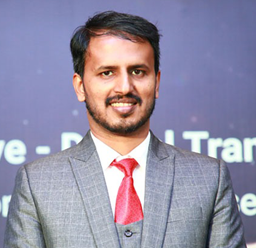 Managing Director,Electro-Mech Enterprises Pvt.Ltd.
Electro-Mech Enterprises Pvt. Ltd. partners with SAP to make your SAP Education Licensing process hassle-free, also deliver Training in the latest technologies. We are very happy to associate with Neural Networks for our Azure cloud infrastructure requirements. With their professional support, we could successfully deploy and manage our SAP Infrastructure for online training sessions without any downtime. They are properly managing the Azure cloud infra as per our online class schedule at a minimum operational cost.
Sahad A Kharim
Managing Director,Electro-Mech Enterprises Pvt.Ltd.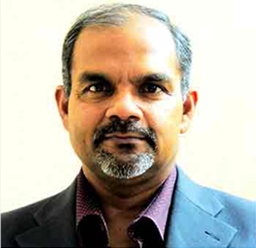 Managing Director, Hages Business Solutions Pvt Ltd
Neural Networks has been our preferred Microsoft and Azure service provider for over a decade now.  Their customer first approach is commendable.  Neural Support team has provided us valuable guidance and technological inputs which has assisted us for informed decision making .  The Neural team is well informed about the technology trends and have advised us on the industry trends. We thank Neural for their round the clock support and Wishing all the best to the team.
K Rajesh Thampy
Managing Director, Hages Business Solutions Pvt Ltd
Manager– Systems Department,AVT McCormick Ingredients Ltd.
Neural Networks has provided unmatchable customer service with a tremendous quality of service that has resulted in minimized downtime and disruption of our IT ifnfra. We have peace of mind knowing there is a large team of experts behind us, guaranteeing high levels of service and solutions that give our business a competitive edge.
Santhosh C.E.
Manager– Systems Department,AVT McCormick Ingredients Ltd.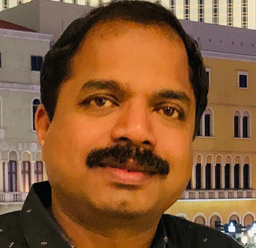 GM Business Intelligence,Indus Motor Company Pvt Ltd
Indus motors is the largest dealer for Maruti Suzuki range of vehicles. We had some challenges in meeting our varying computational requirements on month ends and year end operations. We had considered and analyzed different solutions, Neural Networks suggested Azure Cloud Solution  for managing our flexible requirement.  They had done the proof of concept to authenticate the proposed solution. Further to the POC , they had deployed all our core applications including SAP workloads on Azure cloud infrastructure . Neural Networks is managing this Azure infrastructure in a professional manner with time bound resolution . We are highly delighted with this association and wish the team a fruitful relationship.
Krishnakumar K
GM Business Intelligence,Indus Motor Company Pvt Ltd
>