As the world of devices gets more and more associated with intelligence built into them, some organizations can leverage this intelligence to develop new business models or business processes that can result in more productivity and greater customer satisfaction. Modern businesses achieve this by continuously look at integrating new technology with their existing technologies and derive greater business intelligence to haste up the business.
Optimized data management and appropriate protection is the key to this achievement. Besides streamlining operations, data also helps businesses entice clients by personalizing the customer experience, make well-informed business decisions to mitigate financial losses, minimize risk and handle setbacks. Although incredibly useful, data used in business settings is usually incomprehensibly enormous in volume, and thus storing and maintaining is an excessively problematic task. The maintenance of extensive IT systems that store your crucial data is no run-of-the-mill job and can take a toll on the productivity of your business and leave a significant dent in your financial performance. In today's globalized, cut-throat market it is imperative for your IT systems must be up to date with modern international standards to be capable to match the ever-growing industry demands.
We, at Neural Networks, specialized in creating and upgrading your IT infrastructure setups by enhancing their operational efficiencies, improving their productivity, speeding up your time-to-market, and increasing cost-effectiveness by proper data center solutions that are agile, efficient, and secure.
By leaving the responsibility for maintaining your IT infrastructure to us, you get the chance to focus on your core business operations rather than ruining your time with day-to-day technological operations and maintenance issues. Working with top-notch IT professionals and high-end technologies, we ensure you're IT systems are highly reliable, scalable, and efficient. We are dedicated to build long-lasting relationships with our clients and offer end-to-end complete lifecycle solutions. With our customer-centric approach, we take great care in understanding your business requirements and tailor our services to match your needs with utmost precision and accuracy. Our comprehensive and extensive panoply of infrastructure management services like Enterprise computing, Storage solutions, Virtualization, HCI Solutions, Backup and data protection, Email Solutions, Hybrid Cloud Solutions and Disaster recovery, etc. keeps you ahead of the game, ever-ready with tools to face the ever-evolving, cutting-edge technological market head-on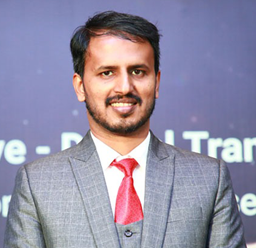 Managing Director,Electro-Mech Enterprises Pvt.Ltd.
Electro-Mech Enterprises Pvt. Ltd. partners with SAP to make your SAP Education Licensing process hassle-free, also deliver Training in the latest technologies. We are very happy to associate with Neural Networks for our Azure cloud infrastructure requirements. With their professional support, we could successfully deploy and manage our SAP Infrastructure for online training sessions without any downtime. They are properly managing the Azure cloud infra as per our online class schedule at a minimum operational cost.
Sahad A Kharim
Managing Director,Electro-Mech Enterprises Pvt.Ltd.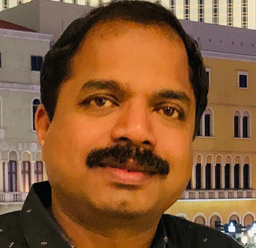 GM Business Intelligence,Indus Motor Company Pvt Ltd
Indus motors is the largest dealer for Maruti Suzuki range of vehicles. We had some challenges in meeting our varying computational requirements on month ends and year end operations. We had considered and analyzed different solutions, Neural Networks suggested Azure Cloud Solution  for managing our flexible requirement.  They had done the proof of concept to authenticate the proposed solution. Further to the POC , they had deployed all our core applications including SAP workloads on Azure cloud infrastructure . Neural Networks is managing this Azure infrastructure in a professional manner with time bound resolution . We are highly delighted with this association and wish the team a fruitful relationship.
Krishnakumar K
GM Business Intelligence,Indus Motor Company Pvt Ltd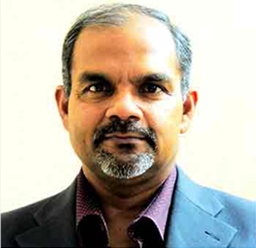 Managing Director, Hages Business Solutions Pvt Ltd
Neural Networks has been our preferred Microsoft and Azure service provider for over a decade now.  Their customer first approach is commendable.  Neural Support team has provided us valuable guidance and technological inputs which has assisted us for informed decision making .  The Neural team is well informed about the technology trends and have advised us on the industry trends. We thank Neural for their round the clock support and Wishing all the best to the team.
K Rajesh Thampy
Managing Director, Hages Business Solutions Pvt Ltd
Manager– Systems Department,AVT McCormick Ingredients Ltd.
Neural Networks has provided unmatchable customer service with a tremendous quality of service that has resulted in minimized downtime and disruption of our IT ifnfra. We have peace of mind knowing there is a large team of experts behind us, guaranteeing high levels of service and solutions that give our business a competitive edge.
Santhosh C.E.
Manager– Systems Department,AVT McCormick Ingredients Ltd.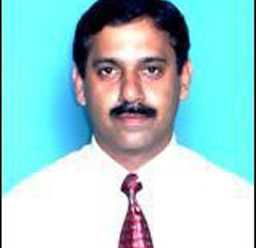 CIO LAKESHORE HOSPITAL & RESEARCH CENTRE LIMITED Kochi
"The satisfaction in Data Centre service  that I have received from Neural Networks  has far exceeded my expectations on numerous occasions. Their quick, professional service makes it a pleasure to work with them. Their technicians and engineers have the uncommon skill of listening carefully to the problem presented. The engineers at Neural understand IT business emergencies and respond appropriately with engineers whose skills are appropriate for the task at hand. I look forward to working with them on many more projects in the future."
Chandrasekhar V
CIO LAKESHORE HOSPITAL & RESEARCH CENTRE LIMITED Kochi