Software is at the heart of business management in today's digitalized world. Every enterprise is reliant on software programs to facilitate communication with their customers, employees, and vendors and managing various business processes. Software programs can automate tasks that are generally incredibly time-consuming and demanding of extensive, exigent manual work. Although not physically tangible, a software program is still a product that had resources and greater efforts go into its making. To safeguard these efforts, there are certain rules, regulations, and policies in place to ensure the legal protection of the intellectual property and financial authority of the developer/seller. A software license restricts the unauthorized use of software programs and provides end-users with access to the agreed number of copies of the program without violating copyrights. In most cases, the licenses are embedded in the program itself or activated with proper keys and agree to the "terms and conditions" before you can install or access the program.
Buying a software license is an investment and in a business context, you'd naturally want it to be a prudent one. At the crux of our, Software Licensing Consultancy Service is the aim to get you the best value for your money. With our 26 Years of experience, our team of highly trained and extensively experienced professionals can help you choose the right license that benefits you the most, allowing you to use it to complement your business needs and optimize various business operations. We can help you procure either a term or subscription-based or a perpetual software license, based on your needs and requirements. With our notable compilation of services, you don't have to worry about evaluating or comparing different license agreements and can instead focus on the things that matter. Among the multitude of companies that we deal with are Microsoft, VMware, Citrix, Adobe, Autodesk, Veritas, Kaspersky, Broadcom- Symantec, Acronis, Corel, Oracle, Veeam, Suse Linux, Vray, Unity pro, Sophos, TeamViewer, Redhat and many other tools and addons.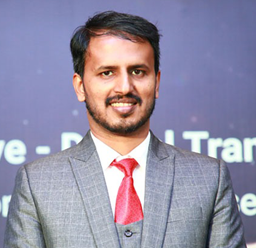 Managing Director,Electro-Mech Enterprises Pvt.Ltd.
Electro-Mech Enterprises Pvt. Ltd. partners with SAP to make your SAP Education Licensing process hassle-free, also deliver Training in the latest technologies. We are very happy to associate with Neural Networks for our Azure cloud infrastructure requirements. With their professional support, we could successfully deploy and manage our SAP Infrastructure for online training sessions without any downtime. They are properly managing the Azure cloud infra as per our online class schedule at a minimum operational cost.
Sahad A Kharim
Managing Director,Electro-Mech Enterprises Pvt.Ltd.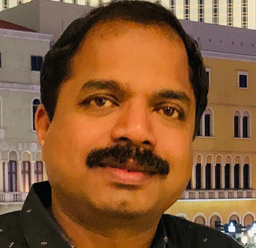 GM Business Intelligence,Indus Motor Company Pvt Ltd
Indus motors is the largest dealer for Maruti Suzuki range of vehicles. We had some challenges in meeting our varying computational requirements on month ends and year end operations. We had considered and analyzed different solutions, Neural Networks suggested Azure Cloud Solution  for managing our flexible requirement.  They had done the proof of concept to authenticate the proposed solution. Further to the POC , they had deployed all our core applications including SAP workloads on Azure cloud infrastructure . Neural Networks is managing this Azure infrastructure in a professional manner with time bound resolution . We are highly delighted with this association and wish the team a fruitful relationship.
Krishnakumar K
GM Business Intelligence,Indus Motor Company Pvt Ltd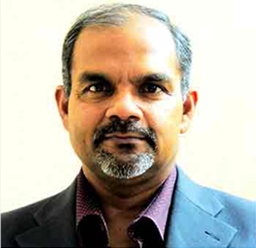 Managing Director, Hages Business Solutions Pvt Ltd
Neural Networks has been our preferred Microsoft and Azure service provider for over a decade now.  Their customer first approach is commendable.  Neural Support team has provided us valuable guidance and technological inputs which has assisted us for informed decision making .  The Neural team is well informed about the technology trends and have advised us on the industry trends. We thank Neural for their round the clock support and Wishing all the best to the team.
K Rajesh Thampy
Managing Director, Hages Business Solutions Pvt Ltd
Manager– Systems Department,AVT McCormick Ingredients Ltd.
Neural Networks has provided unmatchable customer service with a tremendous quality of service that has resulted in minimized downtime and disruption of our IT ifnfra. We have peace of mind knowing there is a large team of experts behind us, guaranteeing high levels of service and solutions that give our business a competitive edge.
Santhosh C.E.
Manager– Systems Department,AVT McCormick Ingredients Ltd.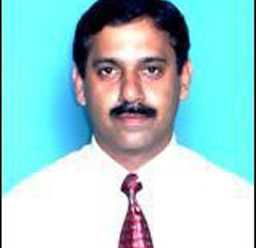 CIO LAKESHORE HOSPITAL & RESEARCH CENTRE LIMITED Kochi
"The satisfaction in Data Centre service  that I have received from Neural Networks  has far exceeded my expectations on numerous occasions. Their quick, professional service makes it a pleasure to work with them. Their technicians and engineers have the uncommon skill of listening carefully to the problem presented. The engineers at Neural understand IT business emergencies and respond appropriately with engineers whose skills are appropriate for the task at hand. I look forward to working with them on many more projects in the future."
Chandrasekhar V
CIO LAKESHORE HOSPITAL & RESEARCH CENTRE LIMITED Kochi