Many of the business operations in today's digital world are data-centered. Regardless of the size and shape of your business, data is most certainly crucial to its normal and smooth functioning. Data can be classified as corporate data which contains all the valuable data associated with the company, Personal data belongs to the employees & clients and Patterns of customer behavior that companies require for operations such as business intelligence and analytics. Data unavailability for whatever reason can significantly affect business continuity and it is therefore imperative to have Backup and Recovery plans in place. There's a whole range of potential causes that can disrupt data availability. Your system can crash because of heavy traffic or a cyberattack or human errors or Device failure can lead to loss of data. A hardware failure can also cause data loss. At any rate, a disaster when you're least prepared can have devastating consequences. Data Backup means copying and archiving data separately to be used in the event of original data loss.
The backup can be stored in an external drive, USB stick, disk storage system, cloud, or tape drive. We have to consider the internal and external security of the backed-up data. The Manual process of data backup may have human constraints, so It is very important to have an automated process for backing up the data.
There are many reputed Backup Services providers in the market today such as Acronis, Veeam, and VERITAS Backup Exec that offer top-quality, secured, reliable, and flexible online and offline backup services. The backup service provider will scan your data, encrypt your files, compress the data, and store the same on storage devices located on premises or upload the same to the company's online servers or cloud servers also.
Neural Networks can help you find the online backup service that matches your business objectives and requirements. Our dedicated professionals will evaluate your needs and recommend you a backup service accordingly.
Veeam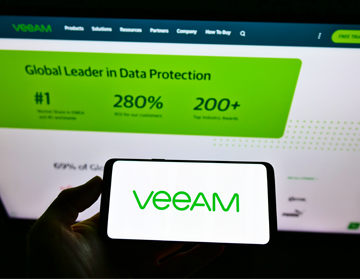 Veeam
Veeam Helps to transform your data protection and eliminate interruption with Veeam Backup & Replication, the flexible, simple & reliable solution for protecting your Cloud workloads and Virtual & Physical workloads. Veeam Backup & Replication is the foundation of the Veeam Platform, providing backup, recovery and replication for your critical workloads including VMware, AWS, Microsoft Azure, Windows, Linux, NAS, enterprise apps and much more. Veeam simplifies data backup with faster backup, instant recovery and policy-driven backup, data life cycle management & retention, solid Ransomware protection.
The Veeam ransomware protection alliance brings together some of the most powerful solution providers in the industry with best-in-class ransomware recovery solution.
Multiple backup systems cost time and money. Veeam provides Unified solution that can manage, protect, and provide seamless data mobility.
Veeam Backup & Replication is primed for endpoints, physical servers, failover clusters , Virtual Environments  and other Microsoft Windows workloads, broadening beyond the typical data protection scenarios.
Acronis
Acronis
Acronis Cyber Backup delivers the data protection that meets the demands of the cloud era. It keeps your business continuity, protecting any workload, limitless scaling and saving your money. The most reliable, trustworthy, and easy-to-use backup solution for businesses of all sizes. Ensuring the business continuity by regaining from disaster in seconds or proactively avoiding downtime. Keep your valuable data protected, no worries about what technology you onboard or the amount of data you generate. You can run backups as often as you need, with no impact on overall performance. Improve your automation process and save money in case of disaster.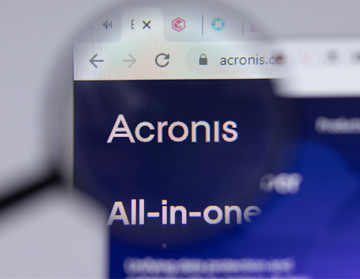 Acronis Cyber Backup helps to centralize your protection management and provisioning of endpoints in minutes. Remotely assist clients and evaluate system vulnerabilities and security gaps. Increase visibility with built-in monitoring and reporting. Allow clients on DR-enabled tenants to establish a secure connection to the corporate network with their devices, or test failover in an isolated network environment.
Protection for most of the workload types: physical, virtual, cloud, and mobile
Slab based pricing based on storage consumption or per workload.
Comprehensive backup sources: file, disk, mobile, system-state, application, NAS and network shares, ESXi configurations
Recovery capabilities that include , instantly run backup files as a VM or recover to different hardware.
Anti ransomware protection and encryption is a built in feature.
Veritas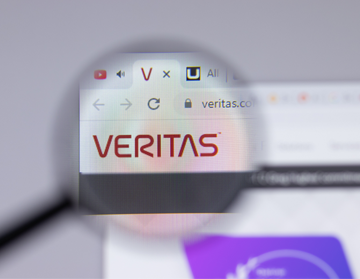 Veritas
Veritas offers enterprise data management software solutions that help organizations to protect their mission-critical data, as well as offers cloud data management, data protection, compliance readiness, and storage optimization services. Veritas solutions focus on information, not infrastructure. A Comprehensive approach to multi-cloud data management provides protection, availability, and insight everywhere your information travels. Veritas data protection reduces complexity, scales with growth, and provides a foundation for multi-cloud data management.