VMware, or Virtual Machine 'ware', is the name you first hear when virtualization is mentioned. Virtualization is a revolutionary technology that has helped corporations significantly cut back on capital expenditures, Maximum utilization of multi-core CPU's and enhance operational efficiencies. VMware, perhaps the most famously known for its hypervisor software programs.
A hypervisor application allows a host computer system to support various operating systems called virtual machines by sharing its hardware resources. VMware is the most trusted and preferred virtualization service provider in the market with over 400,000 loyal customers which includes 100 percent of the Fortune 500 companies. Built on a powerful foundation, VMware solutions have proven to effectively stand the test of time and promote growth, development, innovation, and agility in business environments. Neural Networks is one of the leading Award-Winning VMware solution partners in India with a certified workforce to implement and support the solutions.
vSphere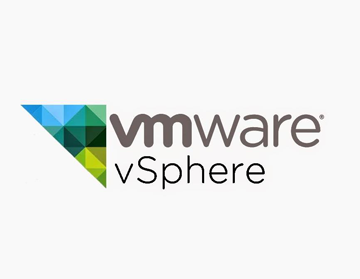 vSphere
vSphere, one of VMware's most widely used services formerly known as VMware infrastructure, is a collection of server virtualization products by VMware which transforms data centers into combined computing infrastructures that include CPU, storage, and networking resources. vSphere manages these infrastructures as a unified operating environment and provides you with the tools to administer the data centers that participate in that environment. vSphere is regularly updated and upgraded to include new innovative features, changes to the ESXi Shell, and modifications to API. vSphere's server virtualization services allow enterprises to reduce the number of physical servers by splitting one physical server into multiple virtual servers.
vCenter
vCenter
VMware also offers vCenter a software designed to centralize and simplify the management of virtualized environments. vCenter is a smart console to gain deep visibility into and manage the services and tools of vSphere. vCenter offers a broad range of beneficial features such as distributed resource scheduling (DRS), high availability (HA), and virtual machine (VM) cloning among others.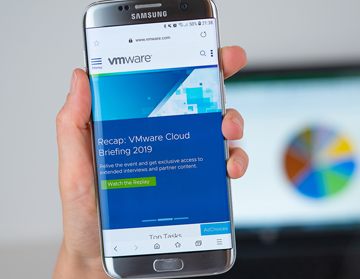 Virtual SAN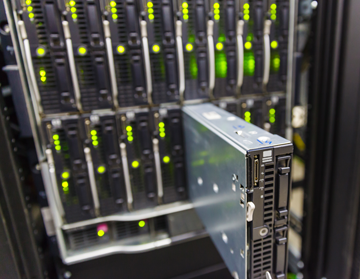 Virtual SAN
VMware V SAN is an enterprise-class storage virtualization software that provides the simplified path to Hyper-Converged Infrastructure (HCI) and Hybrid Cloud computing. HCI solution includes both compute and storage that reduces the storage cost and complexity. Hyperconverged infrastructure (HCI) powered by vSAN, along with vSphere, enables you to manage to compute and storage with a single, integrated platform. HCI provides the simplest path to future ready HCI and hybrid cloud with an integrated solution that improves business agility, speeds operations, and lowers costs.
VMware Workspace ONE
VMware Workspace ONE
VMware Workspace ONE is an intelligence-driven digital workspace platform that enables you to deliver and manage any app on any device, anywhere simply and securely. Some of the features include Unified Endpoint Management, Virtual Desktops & Apps, and Information Across Digital Workspace. Workspace ONE combines Zero Trust conditional access control with an industry-prominent modern management tool to help IT proactively secure its digital workspace.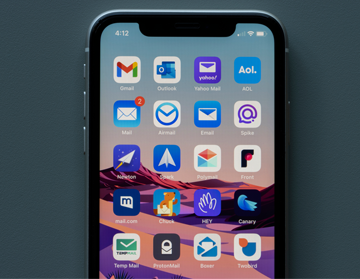 VMware Horizon
VMware Horizon
VMware Horizon helps IT competently deploy and up-level virtual desktops and apps from a single control plane with rapid provisioning, automation, and streamlined management. Leveraging best-in-class management capabilities and deep integrations with the VMware technology, the Horizon platform delivers a modern approach for desktop and apps that extends from on-premises to the hybrid and multi-cloud. Horizon helps us in fast and simple virtual desktop and application deployment that gives us an optimum experience for all applications.