Virtualization enables maximum utilization of computing power in servers and maximum value from your existing resources. In the simplest words, it's running multiple operating systems on a single computer system. A hypervisor is a software program known as Virtual Machine creator which allows to create and run of virtual machines. Virtualization allows dissimilar workloads in multiple virtual machines running different operating systems. As per the report by Spiceworks, server virtualization is used by 92% of all businesses, storage virtualization by 40%, virtual desktop infrastructure (VDI) technology by 32%, and application virtualization by 60%.
Application Virtualization is separating an app from the OS that it is running on and connecting it to a remote server that does all the work. Some of the most famous application virtualization products in the market now include Citrix XenApp and VMware ThinApp. Storage Virtualization involves using software to bring together disparate storage devices to enhance management and resource utilization. Server Virtualization entails splitting a single server into multiple virtual servers that can run as separate machines.
At Neural Networks, our professionally trained computing experts will make your transition to virtualization technology seamless and breezy. We deliver virtualization solutions from most trusted and popular virtualization service provider brands in the market such as VMware, Hyper V Virtualization, Red Hat Virtualization, Oracle Virtualization, and Citrix Virtual Apps and cloud centered Virtual Desktops Solutions.
VMware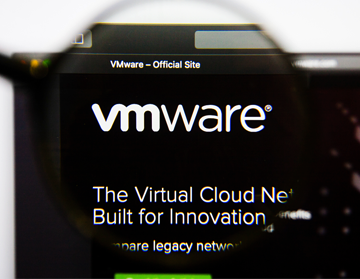 VMware
VMware is the world leader and one of the most used virtual machine makers in the market. As a matter of fact, 100% of the fortune 500 and 100% of Fortune Global 100 companies are using VMware technology and services. It's also no wonder considering the myriads of benefits it offers a business such as ameliorated IT efficiencies, a significant reduction in operational costs, faster and more efficient workload deployment, eradicated server sprawl and complexity, improved application performance, Better Server manageability and improved server availability. VMware portfolio includes VMware vSphere, VMware ESXi, VMware Fusion, VMware V Centre, VMware Workspace One, VMware Horizon, VMware View and VMware Infrastructure. VMWare can help to build business resilience into the core of your organization with solutions for a future-ready workforce, future-ready apps, and future-ready infrastructure.
Microsoft's Hyper V
Microsoft's Hyper V
Hyper-V is a Microsoft technology that allows users to create a virtual computing environment, run and manage multiple operating systems on a single physical server. The hypervisor manages the interactions between the hardware and the virtual machines. This hypervisor-controlled access to the hardware gives virtual machines the isolated environment in which they run. Hyper V helps to create virtual Computing environment which includes the same basic parts of a physical server, such as memory, processor, storage, and networking. With Hyper V you can create Disaster recovery and backup that creates copies of virtual machines which can be restored from the saved copy. It helps good optimization, Portability for live migration, storage migration etc, Remote connectivity and Security such as Secure boot and shielded virtual machines help protect against malware and other unauthorized access to a virtual machine and its data.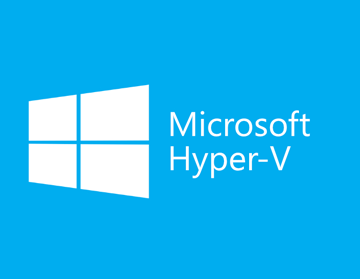 RedHat Virtualization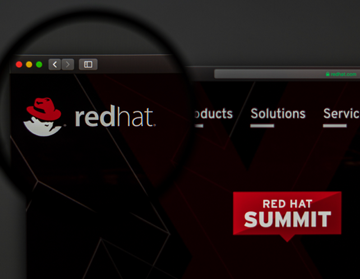 RedHat Virtualization
REDHAT Virtualization Platform is a powerful virtualization product by RedHat that produces resilient, secure, and reliable virtual machines. RedHat's Virtualization services are fast, agile, and sustainable supporting an environment for amiable productivity. RedHat Virtualization is an enterprise virtualization platform that supports virtualization workloads that are resource-intensive and critical applications. RedHat Virtualisation helps your resources, processes, and applications with a stable foundation for a cloud-native and containerized future. RedHat Virtualization is modernized to support cloud-native infrastructure for future business needs. RedHat Virtualization integrates with OpenShift to move workloads to OpenShift Virtualization over time and maintain visibility of VMs running across both platforms from a single management plane. Determine migration effort and risk for modernizing VM workloads with Migration and Modernization Services and consolidate workloads where they work best for your business - on VMs or containers.
Oracle Virtualization
Oracle Virtualization
Oracle's Virtualization services under its product called VirtualBox allow you to smoothly run multiple operating systems on a single computer so that you can design, deploy, and test software on just one machine. Oracle Linux is a Linux distribution packaged and freely distributed by Oracle, available partially under the GNU General Public License. It is compiled from Red Hat Enterprise Linux (RHEL) source code, replacing Red Hat branding with Oracle's. Oracle cloud is also used by Oracle Cloud and their Engineered Systems. You can freely download Oracle Linux through Oracle's E-delivery service and can deploy and distribute it without cost. The only direct costs of Oracle, Linux are the distributor support costs unless the IT organization wants to handle the support by themselves, thereby saves cost.