As a Microsoft Gold-Certified partner with Microsoft, Neural Networks works to ensure you get maximum value for your investment in software licensing. Neural Networks is your one-stop shop to buy licenses for all Microsoft programs and applications for your business. We handle licensing for a diverse range of Microsoft products such as Microsoft Servers, Office Suits, Desktop Operating systems, Development suits, Database Management, Project Management, One Drive for Business, Azure Cloud, and Office 365 among others. Original software will help you to secure your digital assets with proper updates. Illegal software will always carry some malware or virus which damages your data.
Our team of experts embellished with the best of tech-savants in the market has helped hundreds of companies all over India acquire software licenses that complemented their business growth. Our professional team can smoothen out the complexities of the process of license procurement and management and help you understand what kind of license agreement best suits your business objectives. Post-purchase we will also help you in Software Asset Management (SAM) which involves the optimization of processes such as software deployment, management, maintenance, utilization, disposal, and renewal process.
Microsoft Open Licensing Program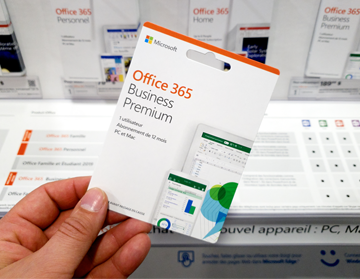 Microsoft Open Licensing Program
Microsoft Open licensing program helps small , medium and large customers acquire Microsoft perpetual licenses in most cost effective way. This program helps the customers to manage their software inventory in a single Microsoft customer console. This console helps customers for easy software download , Key Management , Previous version Keys and Software . The software procured through Open licensing program is eligible for downgrade rights to N-3 previous versions. Most of the Microsoft software's are available under this program.
Microsoft Open value Licensing Program is another program almost like the open licensing program with the additional advantage of staggered payment. You can pay the cost of the software licenses with software assurance in three yearly installments. Under this program, your software version also will be upgraded to a newer version during the three-year tenure. Under this program, software assurance is bundled with software licenses. Very good licensing method to buy Visual Studio, the Most famous development tool from the Microsoft family.
Microsoft Full Packed products and OEM products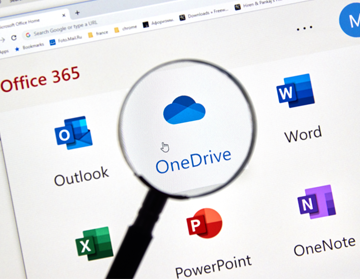 Microsoft Full Packed products and OEM products
This program is basically for small business users who wanted to buy some of the fast-moving products such as Desktop OS, Office suites, and Windows servers. OEM products can be sold only to other system builders to pre-load the operating system, software on their Desktop / Laptop.
Microsoft Cloud Solution Provider Program
Microsoft Cloud Solution Provider Program
Microsoft launched this program along with their cloud journey on Modern Workplace solutions. Under this program, you can procure cloud-based software subscriptions for Microsoft Dynamics, Device Management, Modern Workplace solutions (Document management, Mail, collaboration, Communication, Office Suite Etc.), DLP, Security, Azure cloud infra and platform solutions, etc. This is another very cost-effective way of procuring Microsoft software on a monthly or yearly payment method.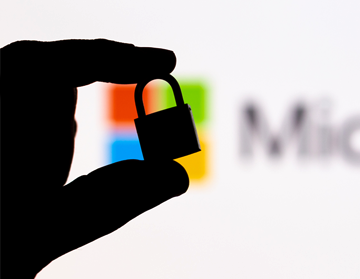 Microsoft 365 and Office 365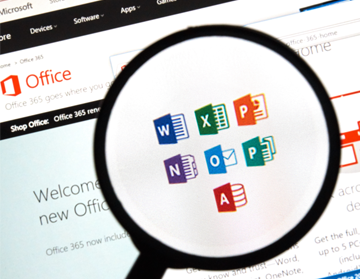 Microsoft 365 and Office 365
Microsoft 365 and Office 365 are unarguably some of the most powerful and universally preferred suites of effective productivity tools to always keep your employees at their best. It's a cloud-based service that allows your employees to fulfill their office responsibilities anytime, on any device, and from anywhere. It also comes with incredibly efficient security options to ensure even a distributed workforce is not a threat to your company's digital assets.
You can choose a Microsoft 365 plans that offer apps and services that are required by your business. One Microsoft office 365 subscription can be used on five different devices like laptop, tablet, phone, and computer of the same user. Microsoft 365 also supports virtually all kinds of operating systems including Windows, MAC, iOS, and android. Multiple versions suit to kinds of businesses. Microsoft 365 Business Basic, Microsoft 365 Business Apps, Microsoft 365 Business Standard, Microsoft 365 Business Premium for small and medium enterprises and Office 365 E1, Office 365 E3 and Office 365 E5, Microsoft 365 E3 and Microsoft 365 E5, Off1ce 365 F1 for Enterprise customers. Every version comes with different features and offers, for instance, Microsoft 365 Business Premium / Microsoft 365 E3/ E5 includes an upgrade to Windows 10 Enterprise as well as Microsoft Enterprise Mobility + Security.
Microsoft Power BI
Microsoft Power BI
Microsoft Power BI, an investment in analytical tools such as Power Bi and SQL server by Microsoft will certainly pay well in the long run and help you make your business more predictive, agile, competitive, and effective through reliable dataset management. It provides interactive visualizations and business intelligence capabilities with an interface simple enough for end-users to create their reports and dashboards. It is part of the Microsoft Power Platform. There are two power Bi variations available i. e. Power Bi Pro and Power Bi Premium and you can choose the one that matches your goals better. Most of the Microsoft software's are available under this program.