In today's digital world of exploding data, as a business, you can only expect to move forward successfully and sustainably if you have the right resources to manage and store the colossal amounts of data being generated every second. Any of this information getting leaked can have devastating financial, reputational, and even legal consequences for your company. Therefore, security, reliability, scalability, and cost of the storage system are the primary things to keep in mind.
Direct Attached Storage involves a range of storage devices that can be physically linked or attached to a computer system. Some of the most used storage devices include Hard Drives, Solid-State Drives (SSD), CD/DVD Disks, and Flash Drives.
Network Attached Storage is when multiple devices share storage over a network. NAS makes data available to many users at once, irrespective of their location. NAS is a self-contained data storage solution that is both easy to set up and inexpensive and commonly used by small businesses.
SAN or Storage Area Network can say to be an upgraded and more comprehensive version of NAS that overcomes many of the limitations of NAS. SAN offers highly reliable, low-latency, and high-performance shared access to data. SAN is ideal to complement a local area network and if often used in large business environments.
We, at Neural Networks, can help you understand which data storage method makes the most sense for your business and provide you with all that you need to fulfil your data storage needs. Among the various data storage services that we offer are Storage Consolidation, Storage Migration, Storage Replication, and Archival Solutions.
IBM Storage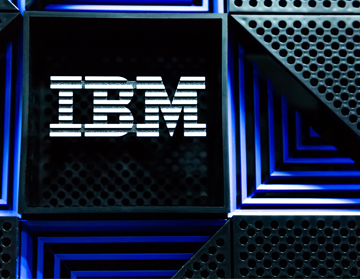 IBM Storage
International Business Machines Corporation (IBM) is an American multinational technology from 1911 onwards . IBM produces and sells computer hardware , middleware software, provides hosting and consulting services in areas ranging from mainframe computers to nanotechnology. IBM is also a major research organization, holding the record for most annual U.S. patents generated by a business.
IBM® DS8900F is the next generation of enterprise data systems built with the most advanced POWER9™ processor technology. Designed for data intensive and mission-critical workloads, DS8900F adds next-level performance, data protection, resiliency and availability across your hybrid multi cloud solutions through ultra-low latency, high availability, transparent cloud tiering and advanced data protection against malware and ransomware.
IBM Elastic Storage System (ESS) is a modern implementation of software-defined storage which can be deployed faster , highly scalable storage for AI and big data. The current models are ESS 3000 and ESS 5000.
IBM Flash System Storage has the solutions that offer the advantages of end-to-end NVMe, the innovation of IBM FlashCore technology, the ultra-low latency of Storage Class Memory (SCM), the rich features of IBM Spectrum Virtualize, the AI predictive storage management and proactive support Insights, all in a powerful 2U storage all flash or hybrid flash array. The IBM FlashSystem 7200 brings high-end capability to organizations needing enterprise mid-range storage, allowing you to easily add in the hybrid cloud technology that best support your business. The current storage models are V 5000/V5100/ V5200/V7200/V9200
IBM® TS4300 Tape Library is a high-density, highly scalable, easy-to-manage solution designed to keep data securely stored long-term, while helping reduce the costs associated with data center space and utilities. Its modular design enables you to increase cartridge and drive capacity as needed—scale vertically up to seven modules with expansion for Linear Tape-Open (LTO) Ultrium cartridges, drives and redundant power supplies.
HPE
HPE
HPE Primera, an intelligent storage that leverages autonomous operations to enable predictable performance at scale. Built with the agility of cloud and powered by the intelligence of HPE Infosight, HPE Primera delivers instant access to data with storage that sets up in minutes, upgrades transparently and is delivered as a service. It is backed by a 100% availability guarantee.
HPE ALL FLASH & HYBRID Storage can power your data from the edge to cloud with a workload- optimized infrastructure that delivers the cloud experience for every app. HPE MSA 2050 SAN storage with dual controllers and support for small form factor (SFF) drives.
HPE's DATA PROTECTION STORAGE , Flash storage-integrated, built-for-the-cloud data protection that delivers unparalleled backup, archive and disaster recovery for your enterprise apps.
HPE FILE & object storage solutions span your needs, from affordable NAS for file sharing to durable petabyte-scale storage for Big Data & software-defined storage. Drive value to your organization with the right infrastructure for unstructured data.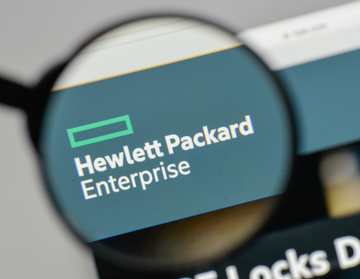 DELL EMC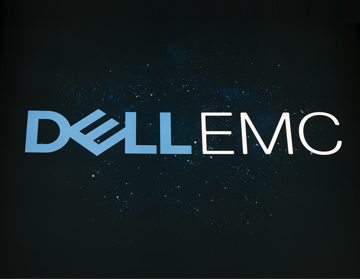 DELL EMC
Dell acquired EMC, a dedicated storage company in 2016. This acquisition helped dell to focus more on storage ranges. Starting with Dell Power Vault MD 1200 to power vault 1420. Power Vault NX series is a Network Attached storage appliance. Power vault RD series is a removable disk media storage.
Power Store 500 all-flash data storage appliances deliver the best performance, scalability, and storage efficiency, all in an affordable package. Power Vault ME Series is an affordable Series of storage appliances, purpose-built and optimized for SAN/DAS performance.
Dell EMC SC Storage Array, a self-optimizing SSD, HDD, or hybrid configuration provide an affordable high-performance solution for mixed application environments. SC Series provides the lowest effective price/GB for flash and hybrid flash storages. Pawer Vault also has LTO tape drives and Libraries.
LENOVO
LENOVO
Lenovo in its original equipment partnership with NetApp, has delivered multiple storages based on the workload requirement. Lenovo has Unified storages, SAN, DAS, and Tape Storage. Lenovo DM Series, Next-generation flash, and hybrid-flash storages, redefining high-performance, flexibility, reliability, and security. Lenovo DE Series is an All-flash and hybrid-flash array that delivers the perfect combination of performance and economics to handle your most important data.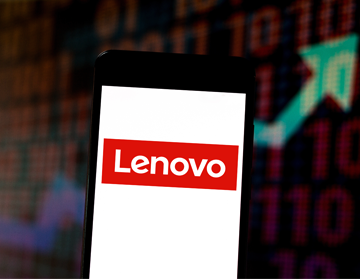 NetApp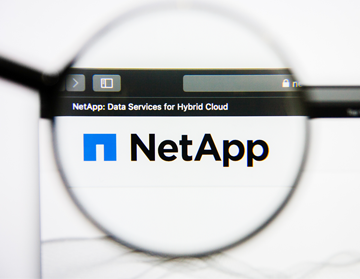 NetApp
NetApp, Inc. is an American hybrid cloud data services and data management company. NetApp offers cloud data services for the management of applications and data, both online and physically. At NetApp, we believe an innovative, no-compromise, unified hybrid cloud experience should be simple to achieve. NetApp is a proven leader in modernizing and simplifying your storage environment.
NetApp® AFF A-Series all-flash arrays are smart, powerful, and trusted solutions that take advantage of modern cloud technologies to deliver the speed, efficiency, and security your data fabric needs.
NetApp EF-Series arrays combine impressive IOPS, microsecond response times, and incredible throughput capacity . The EF-Series is powered by NetApp® SANtricity software to give you extensive configuration flexibility, custom performance tuning, and complete control over data placement.
QNAP
QNAP
QNAP Systems, Inc. is a Taiwanese corporation that specializes in Network-attached storage (NAS) appliances used for file sharing, virtualization, storage management and surveillance applications.
QNAP's Network Attached Storage(NAS) are systems that consist of one or more hard drives that are constantly connected to the internet. The QNAP becomes your backup "hub", or storage unit that stores all your important files and media such as documents ,photos, videos and music etc. QNAP's comprehensive selection of NAS solutions meets different customer needs from small bay models designed for home users to tower and enterprise rackmount level NAS for businesses and workgroups.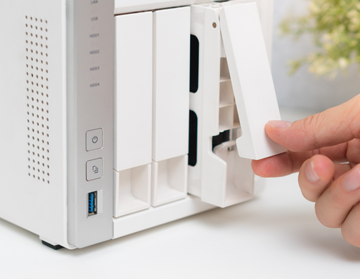 QNAP offers high-quality storage, products based on the principles of usability, high security, and flexible scalability. QNAP Systems Inc. has many quality controls . QNAP's production lines are certified to ISO 9001 Quality Management Systems, ISO 14001 Environmental Management Systems, ISO 45001 Occupational Health and Safety Management Systems, and ISO 27001 Information Security Management Systems.
QNAP's Network Attached Storage ( NAS ) appliance range starts from small single hard disk tower model ( TS 130 ) to 24 bay dual controller enterprise NAS appliances (ES2486DC). The range includes 2,4,6,8,16,24 disk bays , different kind of raid levels and all flash models for backing up your precious data. QNAP's Linux based operating System QT 5. is embedded in the NAS appliance. This helps to reduce the external attack . QNAP is highly focused on improving the security. They had come with multiple security features to secure the customer data stored in QNAP appliances.