The server is the central component of your IT infrastructure that powers all other IT operations and allows your digital systems to keep running fast, smoothly, and reliably. In the business world where agility, scalability, dependability, Security, and seamless operations are all vital necessities, servers play a role of utmost importance. Servers are the most important compute module in today's data-centric environments of a data center.
Every business requires fast, sturdy, and powerful dedicated servers and some require the ones that can quickly adapt to changing market dynamics. A dedicated physical server is a handmade hardware, designed and configured to meet specific business needs. It's usually on-premises and fully customizable. There's also the option available to buy a cloud server from cloud hosting providers like Microsoft Azure and Amazon Web Services.
At Neural Networks, we understand the importance of choosing the right kind and quality of server so that your business continuity remains unharmed. We house professionals loaded with deep industry insights and the right resources to guide you through the process of setting up the server that will never let you down. We source the dedicated physical servers from trusted brands such as Lenovo, Dell, HPE, and IBM. We can also help you set up a cloud server infra also.
Lenovo DCG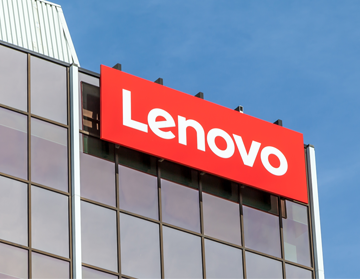 Lenovo DCG
Lenovo, one of the world leaders who designs, develop, and manufactures Personal computers, Laptops, Servers, Mobile Phones, Tablets, IT Management Software and Storage etc. Lenovo acquired the IBM X 86 Series server business from IBM in the year 2014. They later changed the X series brand name to Lenovo Think System Series. Lenovo server solutions are available for a wide range of computing needs such as Think Agile HCI, High-Performance Computing, Software Defined Datacenter, VMware VSAN, Nutanix and SAP. Lenovo Server range starts from Think System ST 50 single socket entry-level tower server to Think System SR 250,530, 550,570,590,630 and Think System SR 650 dual-socket workload rack server, Mission-critical four-processor SR 850, Eight Processor high-performance computing Server SR 950, Flex Blade System chassis, Flex Server Think System SN 550, High-density D2 server enclosures, which are used in large cloud data centers and Edge computing server Think System SE 350.
Lenovo also has appliances for Hyper-converged Infrastructure, Think Agile certified HX series for Nutanix, Think Agile certified MX series for Microsoft, Think Agile certified VX series for VMware. Lenovo's TruScale Infrastructure Services offering lets companies rent its data center servers and software stacks and only pay for the usage. The infrastructure can be either on premises or at a different location selected by the customer. Users can pay for capacity when their workloads are running, and capacity can be scaled up or down. A real-time dashboard shows billing, usage, and metering, which is based on power consumption.
HP Ent.
HP Ent.
Hewlett Packard Enterprise Company (HPE) is an American multinational enterprise information technology company based in the United States. In 2015 Hewlett Packard split into two divisions named HP Enterprise Group, which works in Servers, Storage, Networking, Consulting and Support, and Financial Services and HP Inc. retained the traditional business of Personal Computer and Printing business. HP server range starts from entry-level HPE ProLiant DL 20, DL 325, DL 345 Dual Processor servers from DL 160, DL 180, DL 365, DL 380, DL 385 to 4 processor servers like DL 560 and DL 580 for multiple workloads. HPE Synergy is a composable bladed infrastructure that powers any workload within a hybrid cloud environment. HPE Synergy enables you to compose flexible groups of physical and virtual compute, storage, and fabric resources into any configuration for any workload.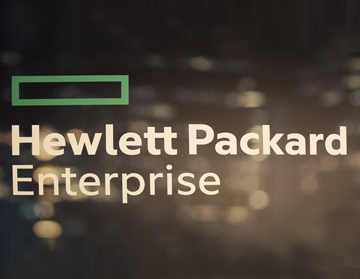 HPE SimpliVity , HPE's Hyper converged Infrastructure , an intelligent hyperconverged platform that speeds application performance, improves efficiency and resiliency and backs up/restores VMs in seconds. The architecture is powered with AI-driven solutions that combine compute, storage and networking with advanced data services in a single, integrated platform.
HPE's High-Performance Computing solutions can solve your complex problems. HPE HPC solutions scale up or scale out, on-premises or in the cloud, with purpose-built storage and software to power innovation. HPE Apollo 6500 Gen10 Plus Systems are ideal for all kinds of HPC, AI and data analytics workloads. HPE's mission critical systems with High-speed, resilient solutions can be used for highly critical solution areas. HPE Superdome Flex 280 server will handle SAP HANA, Oracle, SQL Server, and Epic user demand while delivering real-time analytics.
Dell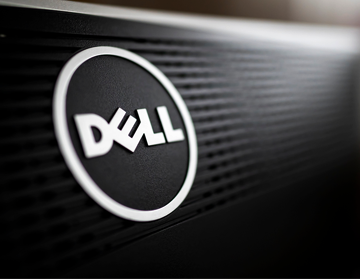 Dell
Dell Technologies is an American multinational computer technology company that develops, sells, repairs, and supports computers and related products and services. Dell sells personal computers (PCs), servers, data storage devices, network switches, software, computer peripherals, HDTVs, cameras, printers etc., and electronics built by other manufacturers.
Dell Power edge tower server T40 is an entry-level server, and the tower range goes to T340 and T440. The rack servers start from Power Edge R 340, R 440, 640, 740, 750. Dell has both Intel & AMD processor range of servers available.
PowerEdge FX Series is a hybrid rack-based computing platform that combines the density and efficiencies of blades with the simplicity and cost benefits of rack-based systems. Power Edge FC 430/640/830 nodes can be incorporated in Power Edge FX chassis. PowerEdge VRTX is an Integrated server, storage, networking, and management together in a single, compact chassis with PowerEdge VRTX. PowerEdge M Rack Series, A blade-based server node that integrates servers, storage, networking, and management into a single chassis designed for maximum density, efficiency, and manageability. Models M630/ 640/830. PowerEdge C-Series, A modular server node provides a dense and balanced computing platform optimized for high-performance environments. This series can be used for HPC and scale-out workloads with a flexible platform that offers up to 4 dual-socket servers and high-capacity storage in a 2U rack. PowerEdge MX, an integrated compute, storage, and networking solution designed for enterprise data center density and future extensibility with easy deployment and management. Flexible and dense compute resources for virtualization, collaborative and software-defined workloads in a 2-socket, single-width sled. The range available is MX740 /750/ 840 range.
The Dell EMC VxRail Appliance is a Hyper converged Infrastructure solution that simplifies deployment of virtualized applications. VxRail allows you to leverage the continuous innovation of Dell EMC PowerEdge platforms and VMware VSAN to predictably evolve your VMware environment. This HCI appliance is optimized for your VMware environment.