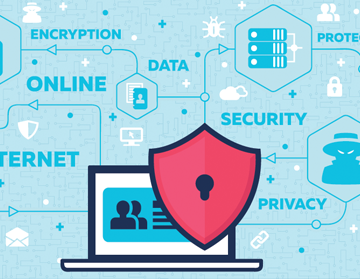 An endpoint is a device that's literally and physically an endpoint to a network. Devices such as laptops, computers, tablets, mobile phones, POS Systems, virtual environments, or any I/O devices can all be considered endpoints. Endpoint security means locking down any endpoints or entry points of an organization or device capable of allowing access to the internal resources of the company such as servers or databases. It's a complex domain as it requires cybersecurity professionals to give a thorough assessment of every possible access route that a hacker might use to launch an attack.
Endpoint Security is the practice of providing extensive and multi-layered security to networks. These services may include web filtering, intrusion detection systems, firewall, antivirus, sandboxing, and email filtering among others. Endpoint security is a vital feature to businesses today, for ensuring sensitive information like customer or employee data, intellectual property data and critical software systems stays safe from cyberattacks like ransomware, malware, and phishing among others. For good endpoint protection, a proper control over the endpoints or devices is imperative.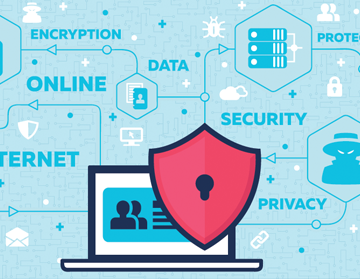 Data is today the most valuable asset to an enterprise, losing it or access to it can easily put the company at risk of insolvency. In the last couple of years, businesses had to endure both a growing number of endpoints and the diversifying type of endpoints, a dilemma aggregated by remote work and BYOD policies which in turn has rendered perimeter security increasingly impractical, insufficient, and pointless. Not only that in the meantime, but the hackers seem to have been getting smarter too. They are always devising new ways to gain access to vulnerable data or manipulate employees into inadvertently giving them access.
An estimated 94% of malware is delivered through emails and over 43% of cyberattacks are targeted towards small businesses. To add to it, more than 70% of IT breaches can be attributed to a loose endpoint. With threats getting trickier to detect, it's crucial that you invest in a cyber prevention service that can give you the peace of mind that you require. When a workspace is free of threats or viruses that slows down systems, the work environment also becomes more flexible and productive which consequently improves customer engagement and financial performance of your business.
Neural Networks help you stay on top of your Endpoint Security Systems. Our skilled and experienced cybersecurity experts are fully capable of executing a strong control over user security and network access, eliminating risk factors that increase the odds of a cyberattack. With our expert-guided services you get to leverage years of extensive industry experience and get reduced security expenses, management with intelligent remediation, proactive maintenance and simplified patch management, persistent web security to ensure safe browsing, integrated firewall that disables hostile network attacks, data classification and data loss prevention, endpoint, email, and disk encryption to prevent data exfiltration, and best-in-breed and top-notch antimalware and antivirus protection to identify and remove malware across all endpoint devices and operating systems.
Benefits of Endpoint Security
Avoid Excess Server Downtime
Preventing Valuable Data Loss
Simplified Management and Control
Unified Security
Increase productivity
SSL Certificates underpin secure browsing and protect your sensitive data as it travels across networks worldwide. An SSL certificate is a tiny data file that digitally ties a cryptographic key to an organization's information. In simple words, an SSL Certificate helps people ensure that the website they are browsing is legitimate and the provider is who they claim to be. It also facilitates secure connections between personal devices and websites.
BROADCOM - Symantec Endpoint Protection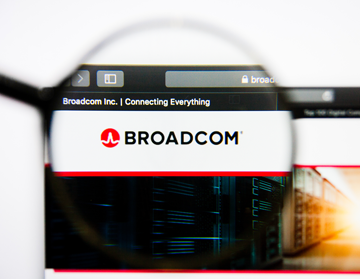 BROADCOM - Symantec Endpoint Protection
Symantec Endpoint Protection, developed by erstwhile Symantec Corporation and now owned by Broadcom Inc., is a security software suite that consists of anti-malware, intrusion prevention and firewall features for server and desktop computer environments. It has the largest market share of any product for endpoint security. The Symantec Endpoint Protection of security products traverses the attack chain and provides defence in depth. With Broadcom's largest civilian threat intelligence network, Symantec Endpoint Protection and Symantec Endpoint Protection Cloud options are all effectively use machine learning, file reputation analysis and real-time behavioural monitoring to stop advanced threats. Using the on premises management console or the cloud console and lightweight agent, the Endpoint Protection products provides security without compromising performance. With wide variety of Symantec's portfolio of endpoint protection tools , you can meet your specific business requirements.
Kaspersky Endpoint Security
Kaspersky Endpoint Security
Kaspersky Endpoint Security is a software solution developed specifically for small and medium-sized businesses. The Kaspersky Endpoint Security suite includes File Threat Protection, Mail Threat Protection, Network Threat Protection and Web Threat Protection . These technologies helps to shield our customers from viruses, phishing, and other types of threats, The elegant, easy-to-use Kaspersky Endpoint Security platform provides the basics for endpoint protection of your IT network. The software protects your endpoints against malware, phishing and other cyber threats. It is easy to deploy and manage these solutions . It is available for on premises and cloud version also.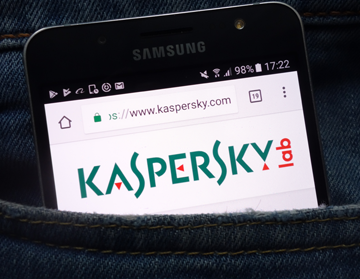 Kaspersky Endpoint Security Cloud is for small businesses with a non dedicated IT department and fewer than 100 employees. It is designed for small teams to manage security quickly and efficiently. Kaspersky Endpoint Security Cloud focuses on threat prevention for computers running on Windows, Mac, or Linux.
Sophos Endpoint Security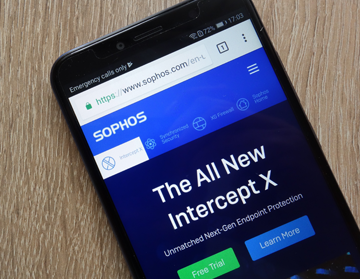 Sophos Endpoint Security
Sophos is a well-known cybersecurity company that provides security software for businesses of multiple ranges. Its End point Security blocked and removed almost all downloaded malware samples, including spyware, ransomware, trojans, rootkits, and viruses. Sophos Antivirus can be remotely manage its features on up to 10 devices. That is why we suggest Sophos endpoint Security for users who need an easy way to change security settings, run malware scans, and many more
While Sophos does have a desktop app, most of its features and settings are managed through online dashboard which can be accessed via a web browser. Both the desktop app and online dashboard are very easy to navigate, Analyse and manage . Sophos Endpoint is an endpoint protection product that combines Antivirus , Antimalware, Web & Application control, Device control and much more.