Endpoint Detection and Response is an emerging cyber technology that adopts an integrated and layered approach to endpoint security. It ensures continuous monitoring, detection, and subsequent response to identified advanced threats to network systems by blending together real-time monitoring and endpoint data analytics with rule-based automatic response. It's a set of software programs that help organizations identify and correct threats that have bypassed other defenses. It is deployed by installing agents on endpoint devices and monitored through a cloud-based SaaS portal.
As remote work continues to gain preference, an impenetrable endpoint security system is increasingly becoming a critical component of any enterprise's cybersecurity strategy. EDR does more than just identifying and reacting to threats, it provides security specialists the tools they require to efficaciously and reliably protect the organization against advanced threats. EDR handles a broad range of responsibilities from recording, storing, learning user & device behaviors, data exploration, performing data analytics, detect abnormal system behavior, blocking malicious activity, and generating contextual information, to provide remediation recommendations and reinstate infected systems.
An effective EDR solution should be enriched with the following features
Security Analyst teams are often flooded with a large number of security alerts most of which turn out to be false positives. An effective EDR system would be one that can automatically triage malicious activities enabling security experts to prioritize their attention on real threats
A competent EDR solution should provide you effective real-time visibility that allows you to keep a sharp eye on all your endpoint devices' activity. This would allow the security analysts to immediately block adversary activity.
Threat detection in EDR is majorly based on data analytics. Efficient EDR requires huge amounts of contextual telemetry retrieved from endpoint devices in order to detect signals of cyber threats via various analytical techniques.
An EDR solution integrated with intelligence can help avoid the time that context analysis consumes. The intelligent component would allow analysts to take immediate action after having reviewed the associated evidence.
A cloud-based EDR system ensures negligible impact on the efficiency of Endpoint devices. It also facilitates quick and effective and real-time and precise investigation, analysis, and search.
Benefits of EDR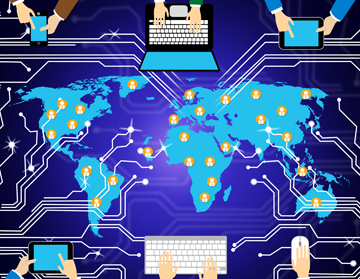 Benefits of EDR
When placed against the traditional methods of cybersecurity, EDR shines in its ability to provide enhanced visibility across all your endpoints that actuates quick response and real-time threat detection. Moreover, EDR solutions are upgraded to detect and protect organizations against advanced and more harmful forms of malware like polymorphic malware, phishing, APTs, etc. EDR runs on machine learning algorithms and can detect unknown types of malware as well. An important feature of EDR solutions is an active dashboard that provides organizations status of the security and safety of their endpoints. It allows them to receive timely alerts and assess security threats and infrastructure vulnerabilities in real-time.
Our Services
Our Services
At Neural Networks you get to benefit from rich insights of our learned and skilled cybersecurity professionals. We help you choose a solution with resources dialed in a way to suit your IT requirements most accurately. With our expert guidance and assistance, you can rest assured of an EDR system that keeps your business IT resources safe and secure.