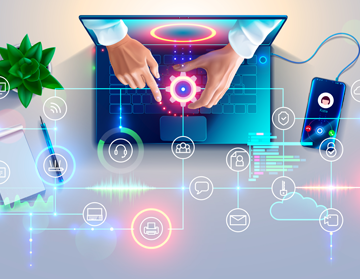 Modern businesses have witnessed a growing demand for more user-friendly and easily accessible productivity tools. And with this, increasing demands are pouring for new tools and technologies almost every day. Remote work, the new concept that requires different and new technologies has also witnessed a huge increase in recent years. This translates to the majority of workers having to familiarize themselves with these new technological updates. According to a recent survey, 92% of the workers say that they can work more satisfactorily and efficiently if they have the right tools and technologies.
End-User Support specialists are the go-to persons for computer users when they are faced with a technical difficulty in their systems. The IT specialists listen to their issues, identify the defect in hardware or software, and fix the same. But that is not all that they do. As End User Support providers, they are also the ones guiding them through these new transformations in technologies and making their transition smoother. Improved end-user experience directly translates into improved business value. Your employees are one of your most valuable assets and the importance of keeping them satisfied can't be overstated.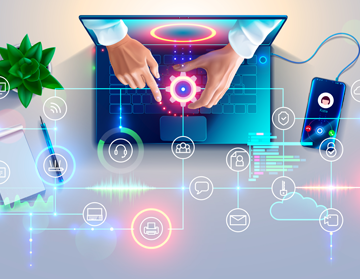 By outsourcing your IT Services, you get experienced people on board to do the job. Hiring a third-party IT Service provider comes with many benefits such as reduced costs in the long run, disaster recovery options, enhanced end-user experience, Uninterrupted Support, and scope for scalability.
Our End User Support Experts are distinguished by their ability to effectively communicate and quickly reach at the crux of the issue. Be it a problem with your network system, computer hardware, or software, they're trained to design effective and reliable solutions. Our technicians work round the clock to ensure your workforce remains agile, engaged, and productive.
Why You Need Our Managed IT Services?
Why You Need Our Managed IT Services?
Our Managed IT or End-User support services take the trouble of having to deal with everyday IT nuances off your shoulders so you can focus on more productive things. Whether or not you have an in-house IT team, you require third-party expertise for smooth functioning. Why because, as a business you'd want maximum value out of your investment in your IT assets. Our Managed IT Support Services are backed by years and years of extensive, valuable, in-depth, and hands-on industry experience. Which means, we have experts in our teams who have been helping businesses get the most out of their IT infrastructure for years. Additionally, our IT specialists are supported by a broad range of tools, technologies, and other useful resources to handle all and any kind of IT issues.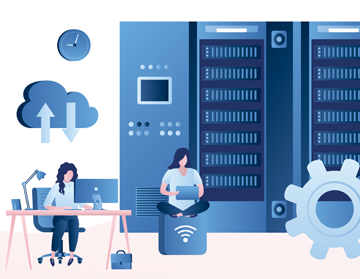 Support Plus Security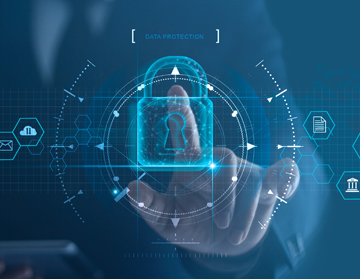 Support Plus Security
We don't only provide proactive, continuous, and reliable support to troubleshoot issues, but also to prevent them. Our qualified, learned, and skilled professionals have helped a large number of enterprises conduct business safely and securely in today's dominantly digital environment. In today's modern age, business without technology is rarely possible. Consequently, businesses store a prodigious amount of sensitive data which they also have the responsibility to secure. Because its stealth or leakage can have extremely unpleasant consequences, ranging from financial and reputational to legal. Our specialists are well-conversant and up-to-the-minute with the modern-day cybersecurity practices, methodologies, and technologies. We can help you accelerate your business growth by designing an IT roadmap that complements your business objectives.
Comprehensive Services
Comprehensive Services
Our IT services portfolio is carefully and innovatively designed to make sure all your IT pain points are covered and you get all-inclusive IT support under one roof. Additionally, we regularly update our diverse and multifaceted panoply of managed IT services to accommodate the ever-growing industry demands.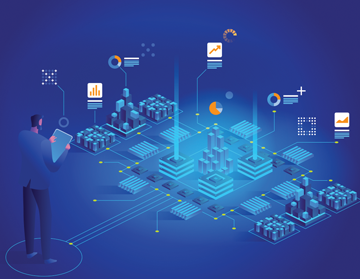 24×7 Support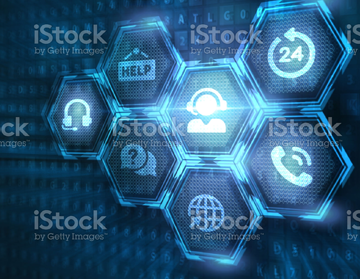 24×7 Support
Our team is up for grabs round the clock. We believe in building long-lasting relationships with our loyal customers and provide them with 24×7 customer support. Our workforce operates with customer satisfaction as the primary motto. Our specialists are extremely sensitive to customer demands and are able to both direct you to enhance your business productivity leveraging the technological innovations of the day and work precisely as per your instructions. We believe in becoming an extended part of our customers' professional team.
Cybersecurity Training
Cybersecurity Training
As a company that believes knowledge to be the solution to IT uncertainties, we also provide comprehensive IT training services to empower your professional staff where we train them to be immune against common cybersecurity threats. If you'd like to know more about our End-User Support or managed IT services don't be hesitant to contact us.