The necessity for a multi-layered, advanced, and high-tech approach to cybersecurity is driven and accelerated by the superfluity of Digital Data and its exponentially increasing magnitude. The widespread availability and accessibility of online data is a double-edged sword that makes sensitive online-stored information like data on intellectual property, personally identifiable information (PII), personal information, protected health information (PHI), Corporate , governmental and commercial information systems extremely vulnerable to cyber - attacks. Today with security threats such as trivial scams like phishing and more complicated cybersecurity attacks like Adware, Spyware, Emotet Malware, Password Attacks, SQL injections, and Ransomware on an exponential surge. Cybersecurity is becoming more and more critical to businesses everywhere, especially in view of the growing reliance on computer systems and internet in the business sector.
Cyber security is the process of implementing strategies, technologies, and processes to ensure the absolute protection and defense of computer systems, data, and networks from malicious cyber-attacks, unauthorized access, computer-assisted fraud, sabotage, vandalism, or espionage. Cybersecurity is aimed at protecting all kinds of organizational assets from threats both external and internal. Alongside the digital protection of your business, Cybersecurity offers a myriad of other impressive benefits as well. Viruses are notorious for slowing down information processing systems which consequently affecting productivity. With proper immune systems against such viruses, you can be rest assured that, a smooth and efficient run of all your technical devices. A well-managed and secured digital setup is also more likely to make your customers feel safe and increase their trust in your brand.
We, at Neural Networks, offer you unlimited access to cybersecurity experts supported by extensive experience and expertise and driven by a desire to provide your business with ultimate cyber resilience. We adopt a preventive, comprehensive, and multi-layered approach to work which ensures there's no loose ends left for lawbreakers to sneak in. Our work is to make sure that, you're always prepared for any sudden attacks on your IT infrastructures. Supported by AI, our security solutions are fully capable of conducting thorough penetration testing, risk management, malware analysis, and network security monitoring among other operations to strengthen your security posture. The various services we offer include Enterprise Anti-Virus and Endpoint Security, Endpoint detection and response (EDR) Solutions, Anti-Spam Solutions, Data leakage Prevention, Unified Threat Management, Patch Management and many more.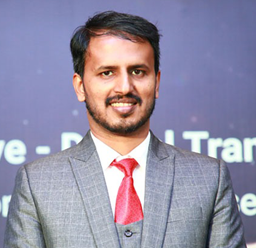 Managing Director,Electro-Mech Enterprises Pvt.Ltd.
Electro-Mech Enterprises Pvt. Ltd. partners with SAP to make your SAP Education Licensing process hassle-free, also deliver Training in the latest technologies. We are very happy to associate with Neural Networks for our Azure cloud infrastructure requirements. With their professional support, we could successfully deploy and manage our SAP Infrastructure for online training sessions without any downtime. They are properly managing the Azure cloud infra as per our online class schedule at a minimum operational cost.
Sahad A Kharim
Managing Director,Electro-Mech Enterprises Pvt.Ltd.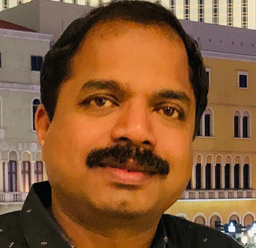 GM Business Intelligence,Indus Motor Company Pvt Ltd
Indus motors is the largest dealer for Maruti Suzuki range of vehicles. We had some challenges in meeting our varying computational requirements on month ends and year end operations. We had considered and analyzed different solutions, Neural Networks suggested Azure Cloud Solution  for managing our flexible requirement.  They had done the proof of concept to authenticate the proposed solution. Further to the POC , they had deployed all our core applications including SAP workloads on Azure cloud infrastructure . Neural Networks is managing this Azure infrastructure in a professional manner with time bound resolution . We are highly delighted with this association and wish the team a fruitful relationship.
Krishnakumar K
GM Business Intelligence,Indus Motor Company Pvt Ltd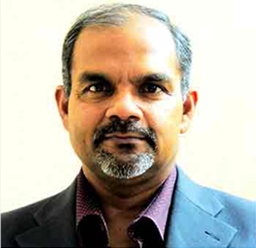 Managing Director, Hages Business Solutions Pvt Ltd
Neural Networks has been our preferred Microsoft and Azure service provider for over a decade now.  Their customer first approach is commendable.  Neural Support team has provided us valuable guidance and technological inputs which has assisted us for informed decision making .  The Neural team is well informed about the technology trends and have advised us on the industry trends. We thank Neural for their round the clock support and Wishing all the best to the team.
K Rajesh Thampy
Managing Director, Hages Business Solutions Pvt Ltd
Manager– Systems Department,AVT McCormick Ingredients Ltd.
Neural Networks has provided unmatchable customer service with a tremendous quality of service that has resulted in minimized downtime and disruption of our IT ifnfra. We have peace of mind knowing there is a large team of experts behind us, guaranteeing high levels of service and solutions that give our business a competitive edge.
Santhosh C.E.
Manager– Systems Department,AVT McCormick Ingredients Ltd.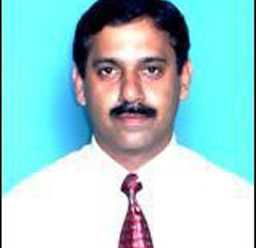 CIO LAKESHORE HOSPITAL & RESEARCH CENTRE LIMITED Kochi
"The satisfaction in Data Centre service  that I have received from Neural Networks  has far exceeded my expectations on numerous occasions. Their quick, professional service makes it a pleasure to work with them. Their technicians and engineers have the uncommon skill of listening carefully to the problem presented. The engineers at Neural understand IT business emergencies and respond appropriately with engineers whose skills are appropriate for the task at hand. I look forward to working with them on many more projects in the future."
Chandrasekhar V
CIO LAKESHORE HOSPITAL & RESEARCH CENTRE LIMITED Kochi
>