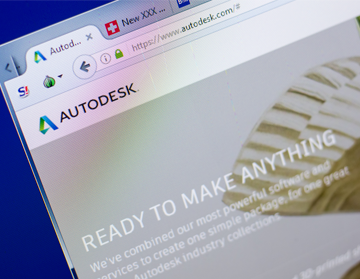 Autodesk is a powerhouse of robust and potent software solutions that today form the foundation of disciplines such as Architecture, Engineering, Construction, Manufacturing, Product Design, and Media & Entertainment. Autodesk offers different subscription plans differentiated by industry type i.e., Engineering, Entertainment, and Manufacturing. We, at Neural Networks, can help you acquire a single license to suit all your engineering project needs that will save you a lot of time and effort. With our experienced and learned IT experts, the deployment process will be easy and breezy and completed before you know it.
Autodesk's Media & Entertainment Collection is among its most famous ones. It empowers artists with tools to be at their creative best. The collection is made up of impressive and critically acclaimed software applications such as 3DS Max, Maya, Arnold, Autodesk Rendering, Motion Builder, Character Generator, ReCap Pro, Mudbox, and Sketchbook. The use of this collection is widespread in industries such as Movie, Animation, Edutainment, EdTech or Media & production Companies and game development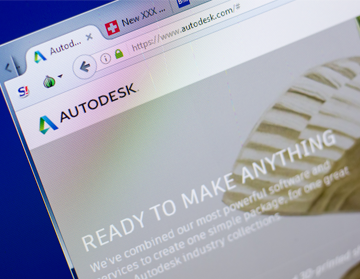 The Architecture, Engineering & Construction Collection consists of software programs such as AutoCAD, AutoCAD LT, Revit, Navisworks Manage, and Civil 3D. These programs provide architects and engineers with the digital tools they require to plan, design, and monitor engineering or construction projects effectively, efficiently, and quickly. These programs majorly focus on Building Information Modelling and Computer-Aided Design to facilitate and accelerate productivity and enhance capabilities across engineering and construction operations and assist in the production of accurate, precise, and realistic outputs. The AEC collection loads you with all the engineering and construction essentials to be ready to effectively tackle any present or future project challenges.
Considered the backbone of manufacturing today, the Product Design & Manufacturing Collection offers tools and resources to bring a concept to tangible reality with infallible perfection and absolute exactness. This collection encompasses software programs such as AutoCAD, AutoCAD LT, CAM, advanced simulation, Inventor Professional, and the new cloud-based application called Fusion 360 that allow manufacturing and product design engineers to explore different design possibilities and create thorough product designs. This innovatively crafted collection is a flexible, powerful, and reliable 3D modelling solution that makes it possible for manufacturing engineers to design everything. From design validation tools that aim to ensure your designs are feasible to work in real-world environments to collaboration tools to help manufacturing engineers connect and seamlessly communicate with manufacturing teams, this collection encapsulates everything to make every manufacturing project a great success. The collection keeps you at the forefront of product development technology as it offers you the latest cutting-edge tools in real-time.